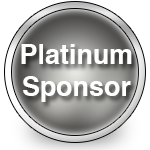 Catalog Description
Catalog Description
Ecessa is a networking technology manufacturer focused on making business wide area networks of all sizes run better. Its WAN link appliances for automatic failover and load balancing ensure greater reliability, full bandwidth utilization and redundancy for uninterrupted business operations.
Today, with so many business critical applications running "over the internet" and "in the cloud," organizations flat out can't afford outages or bad service. You can deliver vastly improved service and peace of mind to clients by bundling more than one telecom link with an Ecessa controller. No more outages. No dropped VoIP calls. No angry clients. We give you the three Rs: resilience, redundancy, residuals.
The Ecessa product line consists of four basic controller models with varying capacities.
Ecessa Edge™ is our new channel-exclusive product. All the best Ecessa features scaled - and priced right - for small businesses. We know every organization that connects to the Internet or uses hosted VoIP and cloud apps needs network redundancy and resilience - but many small businesses couldn't justify the expense of a failover solution. Until now! You provision up to three ISP links, and for $50 a month (plus one-time acquisition fee) Ecessa Edge makes the magic happen. Chock full of features that mean no more panicked calls about "the network is down" and no more dropped calls. Learn more at info.ecessa.com/partners-edge.
PowerLink™ is the popular model known and loved by over 10,000 users. It aggregates multiple WAN lines (T1, xDSL, Cable, fiber, ISDN, wireless, LTE, satellite, broadband, you name it) into a greater pool of available bandwidth while providing business continuity through ISP failover and redundancy. It optimizes application performance by prioritizing and managing traffic among links to avoid jitter, latency and congestion. PowerLink also has a built in basic firewall and VPN capabilities for network security.
ClariLink™ has all that plus it SIP features that enable real-time call failover for VOIP reliability over the Internet. No more dropped calls!
WANworX™ is the big daddy of our product line, built for organizations with multiple locations. It used software defined network features (SD-WAN) to seamlessly connect all of a business' locations plus it connects to Internet and cloud-based resources. WANworX allows network engineers to strategically design wide area networks, add links, add rules, and not shy away from complex multi-layered networks that will accomplish their performance goals. And Ecessa system architects help every step of the way.
How can we help you generate leads, close sales and build up your happy customer base? By providing one of the best WAN link controller lines in the world, backed by a service team known for its responsiveness and excellence. You sell more carrier and cloud services, we help them run better, your clients come back for more. We're a team.